The soul of
a family
business
The vineyard
The garden of creation
Attachment to the land, to those who care for it, and the constant monitoring of quality have always been the cornerstones of Taittinger's quest for excellence, as well as the foundation for ensuring that its unique style is maintained. A love of vines and their careful cultivation is a prerequisite for the creation of great champagne. "In order to have gold in our bottles, we must first have gold at our fingertips", as Vincent Collard, the Manager of Taittinger Vineyard explains. For nothing is possible without man's skills, knowledge, patience and determination, from working with the vines through to the subtle formulation of the blends...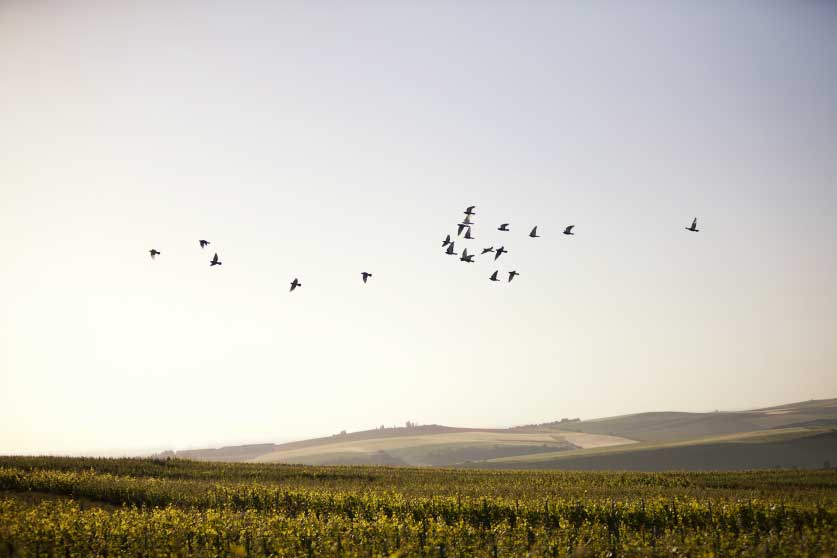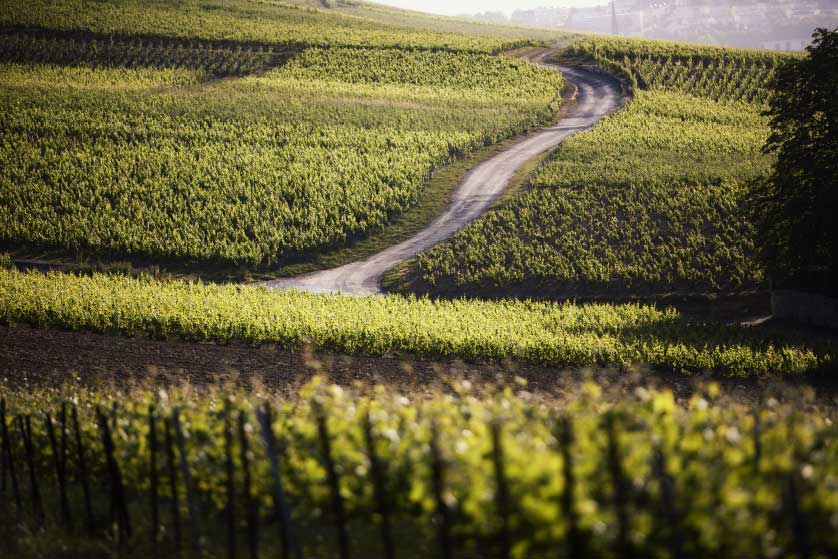 Vineyard
A multi-faceted uniqueness
With 288 hectares of vineyards to watch over through the changing seasons , the men and women who work at Taittinger have learnt to listen to the vines and care for them meticulously. Taittinger is the third largest vineyard owner in the Champagne region and everyone in the team is proud of being a winegrower and a real artisan, working towards producing Champagne House's unique style. This style is the result of a quest for quality and the beautiful synergy of its Chardonnay, Pinot Noir and Pinot Meunier grapes.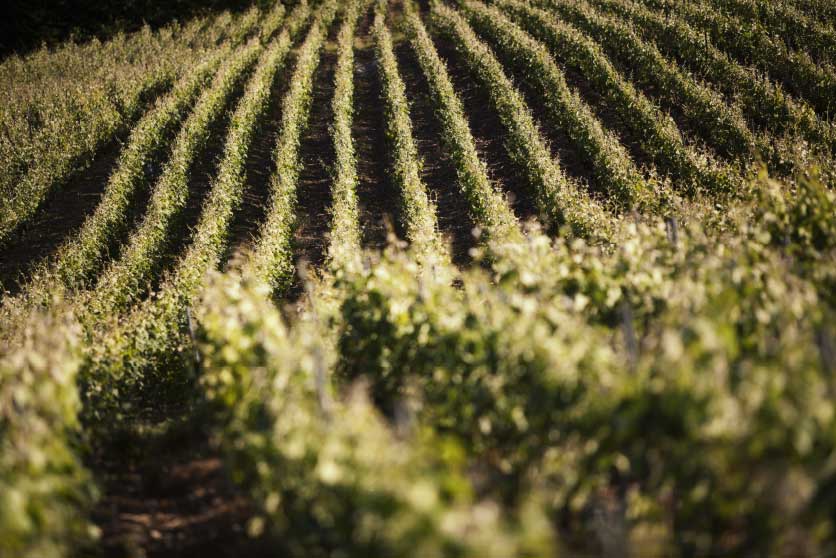 A map of green treasure
The Taittinger estate covers 288 hectares located between the 'Côte des Blancs', the 'Vallée de la Marne' and the 'Montagne de Reims'. The estate is made up of 37% Chardonnay, 48% Pinot Noir and 15% Pinot Meunier vines, distributed equally across 37 different vineyards which are amongst the best in the Champagne appellation. Great care is taken over this green treasure, which is grown in a traditional way, according to the requirements for sustainable development. From pruning to the harvest, to reduced distances between the picking areas and the presses, everything is done with the same goal in mind; to obtain the best raw material in order to create the best champagne. In this way, excellence is not a myth, but rather a reality.